VISIT US
Temporarily Closed for In-Person Tastings
Now Taking Reservations for 2/12/21
The state of California's new Stay at Home Order has closed tasting rooms for in-person tastings until further notice. We are tentatively setting February 12th as the earliest date we are accepting tasting reservations however our opening for tasting is dependant on the state of California lifting the Stay at Home Order.
We are still fulfilling and shipping all on-line orders daily. If you would like to pick an order please order on-line and let us know the date you would like to pick up your package.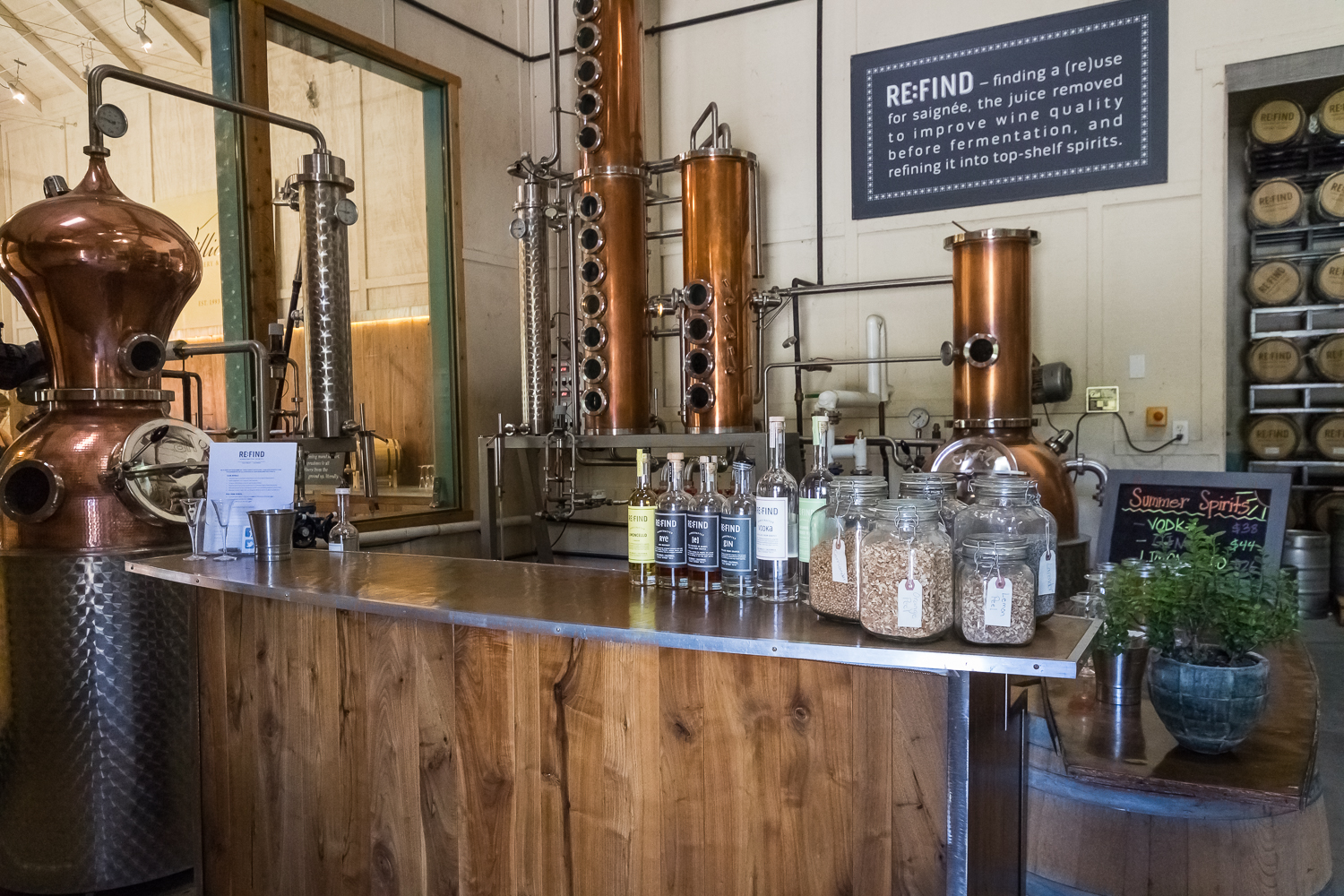 For Tastings
Reservations strongly recommended
Tastings are held outdoors only - dress accordingly
Maximum of 6 guests per group
Social distancing practiced
Face masks must be worn when not seated at your table
If you are not going to make your appointment please let us know so we can give you tasting spot to someone on our waiting list.
Tastings are 1 and 1/2 hours in duration as we need to take proper precautions to sanitize the tables for the next appointment.
Tastings Include:
Tasting flight of both Villicana Wines (4 wines) & Flight of RE:FIND spirits (5 spirits)
$20 per tasting - refunded with the purchase of 2 bottles (wine and/or spirits)
If you choose to taste just wine or just spirits the tasting flight is $20 refunded with the purchase of two bottles
Sharing is recommended (among people in same household)
Tasting costs are waived for club members and 2 guests (4 total)
New State Mandate for Tasting
Each tasting must be accompanied with a lunch plate
*If you share 1 tasting glass then you only need 1 lunch plate
**If you only wish to taste wines you still need a lunch plate
***If you only wish to taste spirits you still need a lunch plate
EXAMPLE: Two couples arrive for a tasting (4 people). Each couple chooses to share a tasting (2 glasses total). They will need to order 2 lunch plates (one for each tasting).
Lunch Options:
Charcuterie Plate - $12 (2 types of meats, 3 types of cheeses, almonds, dried fruit, bread)
Moroccan Chicken (or vegetarian) tagine - $15
Click Here to Make a Reservation